Certified Farrier - Colt Starting Trainer
Jack Griffes
(517) 7 Five Nine - 2 Nine 1 8
Lenawee County, Michigan
United States of America
---
Yes, I expect your horses to stand properly to have their hooves worked on
I will work with you and them if that is an area that needs improving at your barn (using sound
"horse talk"
reasoning).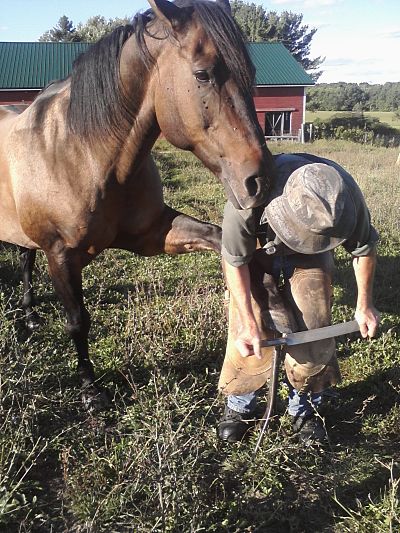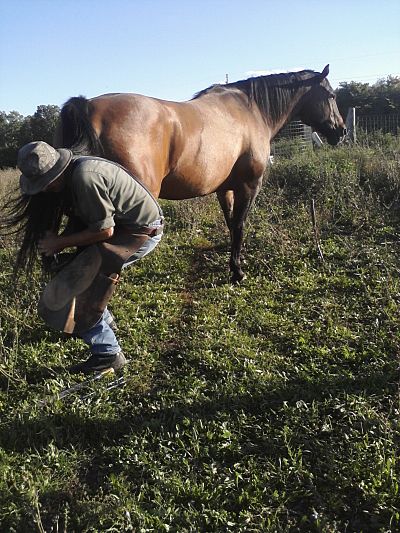 ---
Currently accepting new Light Horse clients within about an 18 mile radius of Onsted, Michigan.
Text, email, or call me so you can get hoof care scheduled or a horse needing training on my list.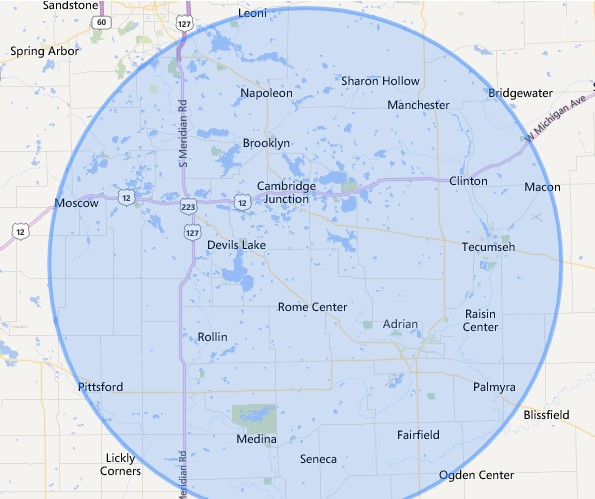 ---
100% of my farrier clients enjoy the convenience of setting up their next farrier appointment when we finish with the current work. This saves us both time trying to call and keeps your horses on a regular hoof care schedule so the hooves stay in the best possible condition.

---

I do make stops for "just one horse."

---

I firmly believe that keeping horses barefoot and regularly trimmed is best
so long as they can perform their job comfortably and safely that way.
And I do shoe horses whose work requires it.

---

1984 Graduate
Wolverine Farrier Schooltaught by Bob Reaume
tested and certified by American Farriers Association

---

When you have a farrier appointment I will comeas near the appointed time as possible.
If I am running a bit behind please remember that I am taking the time to do the hoof care right
I will do the same when I get to your place
I appreciate your patience - you know how horses can be sometimes.
---
Jack Griffes - Certified Farrier since 1984 is a top farrier in the Onsted, MI farriers directory on NewHorse.com.
---
All are invited to Come unto Christ
How to teach your horse to pick up its rider from a raised mounting platform
How to teach your horse to stand perfectly calm while totally UNRESTRAINED for shoeing / trimming / etc.
Start right! Safely mounting a totally green horse for the first time. Defusing the anti-predator responses associated with mounting a horse.


One Horse-powered Snowplow
This Site's Index Page
---
Email me
Updated: 24 Jan 2021
Accessed
times since 26 Oct 1997.